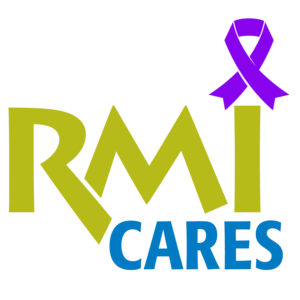 RMI's cancer support resources page was built for you as an information source on cancer care in your community.
Regional Medical Imaging's motto is "Our Family Taking Care of Your Family." And we mean that. This page is designed to serve as a resource for cancer survivors — a place to find resources & providers offering goods and services designed to help you. This page is intended to be a "living document" that will be updated from time-to-time as we gather more information about the resources that are out there. So visit often, or feel free to let us know about resources we may have missed.
Disclaimer: Regional Medical Imaging does not have a business or fiduciary relationship with the companies and organizations on the following resources list, unless otherwise indicated. This information is provided solely as a service to the communities we serve.
---
Financial Assistance
BCCCP: The Breast and Cervical Cancer Control Program (BCCCP) offers FREE mammograms, breast screenings, Pap smears and follow-up testing to eligible uninsured women or insured women Wayne, Oakland and Macomb Counties call (888) 242-2702. In Genesee & Lapeer call 810-237-4545.
Genesee County Health Department's Breast and Cervical Cancer Control & Navigation Program: provides free mammograms, clinical breast exams, pap smears, and pelvic exams for women age 40-64 who qualify by income and insurance level. 810-257-3612. Also serves Lapeer.
MDHHS prescription help:  List of free or low-cost prescription medication organizations.
NeedyMeds: NeedyMeds is a 501(c)(3) national non-profit information resource dedicated to helping people locate assistance programs to help them afford their medications and other healthcare costs.
The Pink Fund: Started with passion and $50, The Pink Fund, based in Bloomfield Hills, provides individuals with active breast cancer up to 90 days of financial support, allowing patients to focus on healing by meeting their basic needs. 877-234-PINK (7465).
---
Personal Items
Godiva's Secret Wigs: Offers wig parties, private consultations. Call 586-484-6098.
Hart Medical Equipment: Provides gently used and new wigs, bras and prosthesis for those without insurance. Location: 2316 S. Ballenger, Suite L, Flint. Hours 9 a.m.-5 p.m. Monday–Friday. 810-233-4900.
Katie's Spa: 1178 S. Lapeer Road, Lapeer, MI 48446. 810-664-2727. Provides wigs, turbans, and spa services including Yoga.
Locks of Love: Locks of Love is a public non-profit organization that provides hairpieces to financially disadvantaged children under age 21 suffering from long-term medical hair loss from any diagnosis.
Summerset Salon Day Spa, 3620 Miller Rd.,  Flint Township MI 48507, (810) 230-0566. Accepts donations to Locks of Love.
Visiting Nurses Service Center: 810-233-4900. Bras for mastectomy patients. Patients must call ahead to make an appointment with a "Certified Fitter."
Wig Bank: Program of Great Lakes ACS. 877-499-4673.
---
General Information & Support
American Cancer Society:  A non-profit organization providing cancer facts & figures, news, healthy living advice, and support groups for those with cancer and their families. Call 1-800-ACS-2345 for 24/7 help for cancer patients.
American Cancer Society Reach for Recovery: For volunteering to help cancer patients and their families.
Breast Cancer.Org: Breast cancer symptoms, diagnosis, treatment, recovery and renewal.
Bright Pink: Breast & ovarian health organization.
General Cancer Terminology: Listing of cancer-related terminology for quick reference provided by Mission of Hope Cancer Fund.
Gilda's Club aka Cancer Support Community (Metro Detroit): The largest professionally led nonprofit network of cancer support worldwide. Offers social and emotional support for people impacted by cancer, as well as a community of support available online and over the phone. 1-888-793-9355 (Cancer support hotline).
Henry Ford West Bloomfield Cancer Support Groups: For breast, head & neck, prostate, and children's cancer. 734-479-3311.
Hurley Medical Center Breast Cancer Program: Information on detection, treatment, support groups, and the Breast Health Nurse Navigation in Genesee County (see below).
Hurley Medical Center's Breast Health Nurse Navigator (Marsh Schmit, RN, Hurley in Flint): 810-262-7207. From diagnosis to treatment to breast reconstruction to long-term follow-up, this caring, highly-trained registered nurse supports patients going through breast cancer treatment. RMI supports this program with yearly fundraising.
Imerman Angels: Provide one-on-one cancer support through 'mentor angels' who themselves are cancer survivors. Based in Chicago.
McLaren Karmanos Flint Cancer Information: Resources for cancer patients.
McLaren Karmanos Flint Cancer Support Groups (PDF)
Mesothelioma Group: Acts to guide mesothelioma patients, family members, and friends through every step of the diagnostic and treatment process.
National Cancer Institute: Information on breast, cervical, lung, and other organ cancers; answers questions about cancer clinical trials and cancer-related services
National Cancer Institute – Treatments: Site-specific section on cancer treatments.
National Coalition for Cancer Suvivorship: NCCS' mission is to advocate for quality cancer care for all people touched by cancer. NCCS has worked with legislators and policy makers to represent cancer patients and survivors in efforts to improve their quality of care and quality of life after diagnosis.
National Ovarian Cancer Coalition: Committed to survival and quality of life for women with ovarian cancer.
Road to Recovery: From diagnosis through breast cancer survival recovery. Southfield, 877-499-4673.
Smoking Cessation at Karmanos Cancer Center: Support groups in Farmington Hills and Detroit.
Susan G. Komen Race for the Cure (Detroit):  This organization is a community contact for all breast health needs. From outreach and education about risk factors and early detection of breast cancer, to staffing a local office for support and information for all those affected by this disease.
Us Too Prostate Cancer Support Group (Flint):  Social meeting for men diagnosed with prostate cancer and their families. Meets first Tuesday of each month. Hospitality House at McLaren, Conference Center, 3170 Beecher Road, Flint, MI 48532. Call 810-342-3800.
Women's Cancer Survivor Retreats: By Hearts2Love, this is a non-profit that provides cancer survivors with a retreat to Emrich Retreat Center in Brighton for only $20. 734-674-8000.
---
How to list your cancer support resources
There are many resources out there we may not have listed, and we would like to list yours. If you have an organization that serves Genesee, Lapeer, or Oakland Counties please let us know!
Send the name of your organization or company, a website URL, phone number and a brief 50-word (or less) statement about what you offer. If you have a tip about an organization we should know about or have listed here, please let us know.
Responses can be sent to marketing@rmipc.net with the subject line titled "Survivor Resources page."