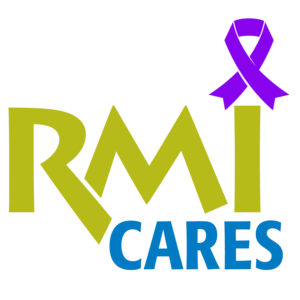 RMI's cancer support resources page was built for you as an information source on cancer care in your community.
Regional Medical Imaging's motto is "Our Family Taking Care of Your Family" — and we mean that. This page is designed to serve as a resource for cancer survivors. It is a place to find resources & providers offering goods and services designed to help you. This page is intended to be a "living document" that will be updated from time-to-time as we gather more information about the resources that are out there. So visit often, or feel free to let us know about resources we may have missed.
Disclaimer: Regional Medical Imaging does not have a business or fiduciary relationship with the companies and organizations on the following resources list, unless otherwise indicated. This information is provided solely as a service to the communities we serve.
---
Financial Assistance
BCCCP
Genesee County Health Department's Breast and Cervical Cancer Control & Navigation Program
MDHHS Prescription Help
Mission of Hope Cancer Fund
NeedyMeds
Shades of Pink Foundation
The Pink Fund
United Cancer Alliance
---
Personal Items
Godiva's Secret Wigs
Hart Medical Equipment
Katie's Spa
Locks of Love
Summerset Salon & Day Spa
Visiting Nurses Service Center
Wig Bag
---
General Information & Support
American Cancer Society
American Cancer Society Reach for Recovery
BreastCancer.org
Bright Pink
General Cancer Terminology
Gilda's Club aka Cancer Support Community (Metro Detroit)
Henry Ford West Bloomfield Cancer Support Groups
Hurley Medical Center Breast Cancer Program
Hurley Medical Center's Breast Health Nurse Navigator
Imerman Angels
McLaren Karmanos Flint Cancer Information
McLaren Karmanos Flint Cancer Support Groups
Mesothelioma Group
National Cancer Institute
National Cancer Institute - Treatments
National Coalition for Cancer Survivorship
National Ovarian Cancer Coalition
National Ovarian Cancer Coalition
Smoking Cessation at Karmanos Cancer Center
Susan G. Komen Race for the Cure (Detroit)
Us Too Prostate Cancer Support Group (Flint)
Women's Cancer Survivor Retreats
---
How to List Your Cancer Support Resources
There are many resources out there we may not have listed, and we would like to list yours. If you have an organization that serves Genesee, Lapeer, or Oakland Counties please let us know!
Send the name of your organization or company, a website URL, phone number and a brief 50-word (or less) statement about what you offer. If you have a tip about an organization we should know about or have listed here, please let us know.
Responses can be sent to marketing@rmipc.net with the subject line titled "Survivor Resources page."