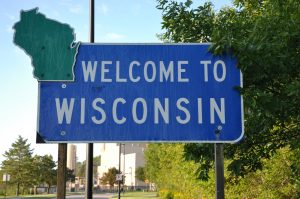 Barb
Barb traveled from Wisconsin to our Lennon Road, Flint, office for a Rapid Screening Breast MRI.

Barb chose RMI because of our low-cost pricing and reputation. She was able to get her exam, reports, and CD of images the same day before flying back home.


"I chose RMI after doing my own research. Your provider is not going to know everything that's out there. You can't fault them for that. But you need to know what is out there and be your own advocate and do your own research. I really … like my doctor … she had no problem giving me a referral here.
Affordability is a huge issue and with a high deductible, what's the point (of insurance)? It might be covered, but it's not going to be paid for so it's (only) going towards the deductible.
I think customer service at RMI is good … everything was done in a timely manner according to my appointment time. I chose to have a Screening Breast MRI done because, although I was not sure what my (breast tissue) density is, my sister has dense tissue. Also, knowing my family history, especially my mom's side, I just wanted something more."
Knowing your breast density is critical for knowing your risk for breast cancer. Higher density breast tissue makes it much more difficult to spot cancers on 2D mammograms. Barb was unaware of her density because Wisconsin only recently passed a law requiring density be included with mammogram reports. Read how RMI was involved in the passage of the breast density law in Michigan.
"Whatever tool we can use to catch breast cancer as quickly as we can means the outcome is going to be a whole lot better. My goal is to catch it at the DCIS Stage 0 (non-invasive cancer) if possible. So, I just wanted breast MRI as it gives me another screening option."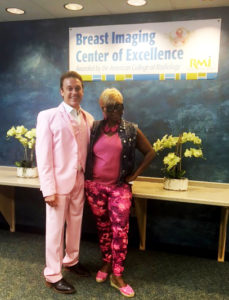 Valerie
Valerie is a three-time cancer survivor who has come to RMI for treatment over many years. She met Dr. Hicks in October 2016 during his observance of Breast Cancer Awareness Month.
"My experience has been wonderful – I've always been treated with love. RMI always treats me well, and (the technicians) compliment me."
Surviving all that she has, Valerie says, means she has a mission. During her earlier rounds fighting breast cancer, she ran a survivor group appropriately titled "Faith, Hope and Love" for seven years at the Sylvester Broome Center in Flint. Today, with another round of cancer to fight, she is hoping to write a book about her life while attending support groups at area hospitals.
For Valerie, survivors need to give hope to newly diagnosed patients fighting cancer."We give hope to other cancer survivors," she said. "We're still standing by the grace of God."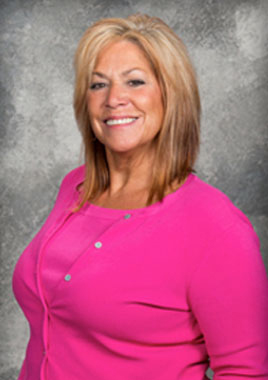 Robin
"My very first mammogram wasn't at RMI – it was at another center, and my experience was just awful. I left there bruised and stressed out. I told the tech that what she was doing was painful, but she was downright unkind. Needless to say, my doctor never sent me there again.
But when I went to RMI for the first time, my experience was as different as you could imagine. They have always taken very good care of me. I leave there without any pain or discomfort at all. It also means a lot to me that, whenever I go in for my mammograms or bone density tests, the staff always remembers me.

It's been the same team for years at the Davison office, and they have always treated me with kindness, a smile, and a sense of humor."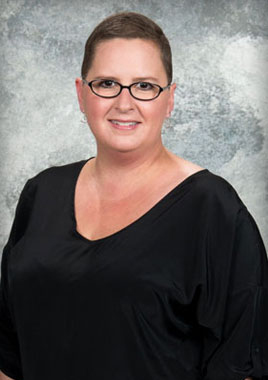 Kelli
"My breast became very inflamed and large over a period of a few weeks. I went to my doctor, and she immediately suspected inflammatory breast cancer – a very rare condition. To confirm the diagnosis, I needed a mammogram, so my doctor referred me to RMI. Even though I didn't have insurance, RMI told my doctor's office to just have me come in anyway.
Although RMI didn't charge me for the mammogram, I had no idea how I would pay for my cancer treatment. But one of RMI's contacts in the medical community referred me to a little-known private organization that helps women with breast and cervical cancer get the coverage they need. I visited them for a 20-minute appointment, and an hour-and-a-half later they called me back with my insurance number! Fighting a rare form of breast cancer isn't easy, but RMI helped me get the peace of mind of knowing the cost of my treatment is covered. Their knowledge of options for the uninsured has made a big difference for me."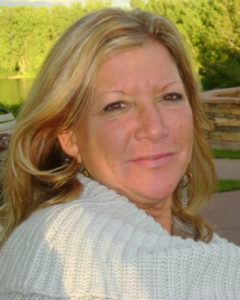 Tammy
"I have come to RMI for different exams over the years.  I have had basic X-rays, CTs, MRIs and mammograms. Each experience has been a great one!  The staff is always friendly — I won't go anywhere else for myself or my family.

Davison is where I go for my mammograms and have always felt so comfortable. They have the best waiting areas (just for women) that really make you feel at ease. I really feel more like I'm at a spa than an imaging center.
I was very unsure about having a mammogram the first time, but the tech I had was so nice I soon forgot I was even having one done. I work retail and have a different schedule on a weekly basis. RMI has always offered extended hours, making it easier for me to schedule these appointments."
Peggy
"I just want to say what a pleasure it was to deal with a couple of your employees. I had a billing issue that started with a lab, a wrong code and a huge bill. After numerous phone calls to the lab, my insurance, and back to the lab, I was given your office number. I first spoke with a Diane and she promised to talk to the nurse and forward my information to assist me. Today (less than 24 hours) Jessica (billing manager) called me, explained that Diane had indeed talked to the nurse and the nurse requested Jessica call me.
Jessica got the details, promised to call me back and said she would investigate and call the lab herself.  Within 30 minutes I received a follow-up phone call from Jessica telling me she had spoken to the lab, believed she had the situation resolved, and promised to make notes in my file if I received another incorrect bill. Then, on top of that, she gave me the good news that I had a credit with RMI and she was taking care of that for me also!
I cannot tell you how wonderful it was to deal with these ladies after speaking to several individuals that could have cared less and kept referring me to someone else. Thank you so much for employing wonderful people like Jessica and Diane who kept their word and assisted me so quickly."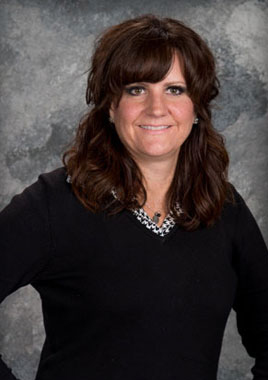 Jennifer
"I chose RMI for my very first mammogram, after they sent me a card for my 40th birthday. That really caught my attention. When I called, they were able to get me scheduled quickly. The first mammogram is a very intimidating experience for a woman, but the tech made me feel very comfortable. Later, when my best friend's 40th birthday was coming up, I told her about my experience at RMI and suggested that she have her first mammogram there too. I was amazed when she called me a couple days after her birthday to tell me that she'd just received a card from RMI about getting her mammogram. I'm not sure how RMI does this, but it's such a great idea!"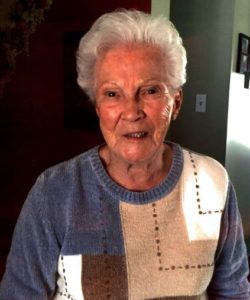 Lois
Lois Schutz visited RMI with severe back pain. She met with Dr. Morrison, our specialist in osteopathic medicine and back pain who performed a kyphoplasty procedure. This outpatient procedure changed Lois' life, allowing her to continue her life as a "snowbird" and enjoy the winter in Florida. Lois said:
"My experience with your folks was excellent. I was able to walk the next day, not worry about my back problems and could fly down to Florida."
Many patients with back issues and osteoporosis have reported a significant difference in their lives after kyphoplasty.
"I think my back is better now than it was way before!" Lois said. "I cannot say enough nice things about Dr. Morrison and his staff."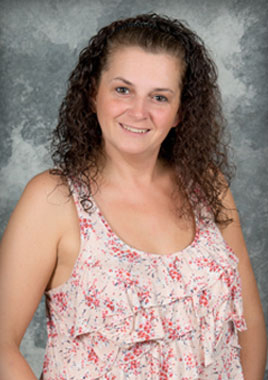 Kim
"My four children, my husband, and I are all very athletic. So we've had a lot of sports injuries over the years. We always go to RMI. It's easy to schedule your appointment, and they give you the results quickly. That's important, because I don't like to wait. And they've been great with my kids – especially when my son needed an IV. He'd never had one before, and at first it seemed like he was going to freak out. But the techs were great. They explained everything to him and talked him through it, and he ended up doing fine from start to finish. My pediatrician says he sends a lot of people to RMI because they're so good with children."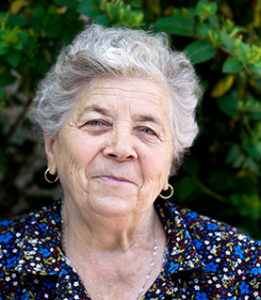 Carol
"I went to RMI to discuss my back pain and saw Dr. John S. Morrison. He has very good beside manners – sometimes you don't find that in doctors. When he explained the (kyphoplasty) procedure, he went step-by-step. He didn't rush, explained things very slowly, and took time to answer all our questions.
He wanted me to think about the procedure and make a decision. He wants this to be my choice. I was told I have degenerative disc disease, but the area he corrected is now pain free. If I ever have to do this again, I would choose Dr. Morrison and RMI."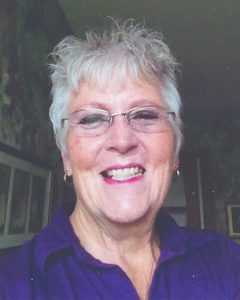 Diane
"I was concerned going in for my appointment at RMI Fenton. I was going for a CT scan of the abdomen, liver, and spleen with contrast.
When I arrived, I noticed how much it was like a living room. Lighting was low, there was a little couch – it was very comfortable. I then had no qualms.

Amy explained everything. When she injected the dye, it was no problem. Overall, it was a good experience!"