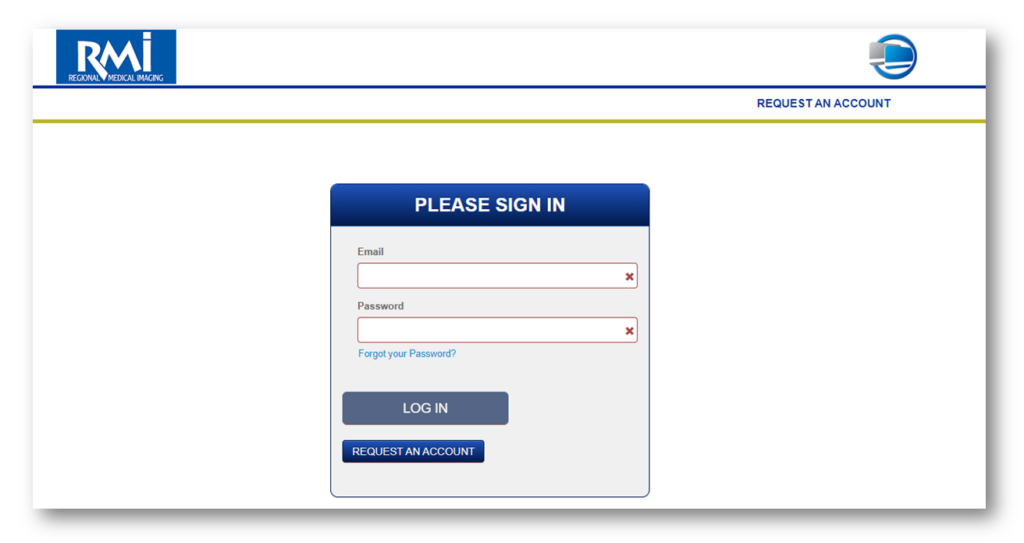 Regional Medical Imaging's Patient Portal is a tool for viewing your imaging exam reports and updating your basic patient information. Please read the following quick instructions on using the portal and accessing your report(s).
Note: The portal will open in separate window, so you may quickly alt-tab to view this instruction page.
Signing In:
Input your username (email address RMI has on file) and your password.

Forgot your password?
Click "Forgot Password"
Enter email address associated with your account.
Once confirmed, an email will be generated with a link to reset your password.
Don't have an account?
Click "Request an account"
Fill out the form (using email RMI has on file).
Once established, you will receive an email confirmation.