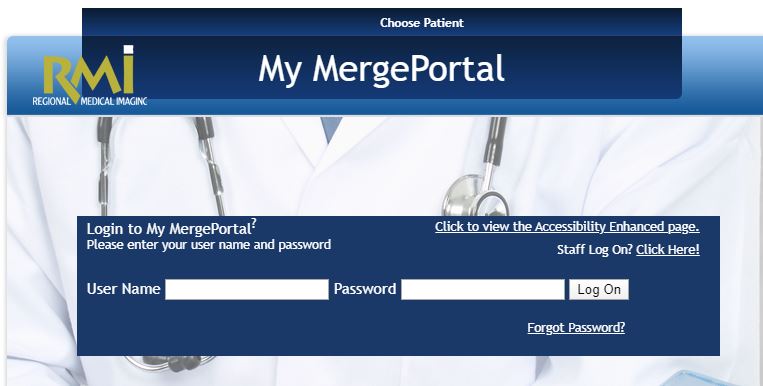 Regional Medical Imaging's Patient Portal is a tool for viewing your imaging exam reports and updating your basic patient information. Please read the following quick instructions on using the portal and accessing your report(s).
Note: The portal will open in separate window, so you may quickly alt-tab to view this instruction page.
Signing In:
Simply input your username (email address associated with the account) and your password (you received via secure email).
Difficulty logging in or need to re-register?
Let us know in person during check in, by phone at (810) 732-1846, or email patientportal@rmipc.net.
Access Your Patient Portal Imaging Report with the following steps:
Click on Demographics
Click on the Exam Reports tab
Click View Report on the right side
Changing Your Password:
You can reset your password by clicking on Settings (the icon looks like two gears), and then clicking on the Change Password tab.
---
Need to Schedule Your Next Appointment?
Click here to visit our online scheduling page in a new window or call us at (810) 732-1919.