10 Convenient Locations Across Michigan
For your comfort & convenience!
3346 Lennon Road
Flint, MI 48507
5059 Villa Linde Pkwy
Suite 25
Flint, MI 48532
221 W Roberts Street
Fenton, MI 48430
8483 Holly Road
Grand Blanc, MI 48439
1141 S State Road,
Suite 26
Davison, MI 48423
1794 N Lapeer Road,
Suite B
Lapeer, MI 48446
24285 Karim Blvd,
Suite A
Novi, MI 48375
26454 Woodward Ave,
Suite A
Royal Oak, MI 48067
15300 Trenton Road
Southgate, MI 48195
1605 N. US-131
Petoskey, MI 49770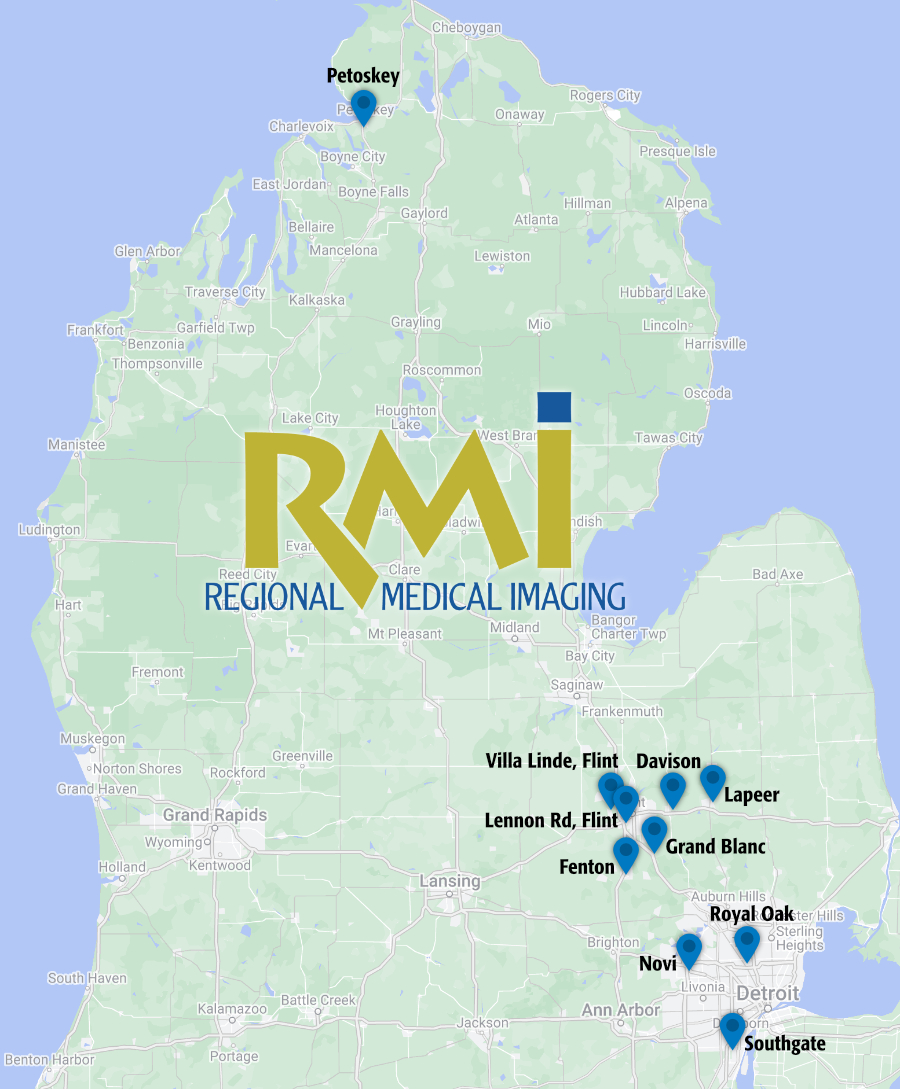 3D UltimateMamm® is a mammogram program offered by RMI that gives women and their doctors vital information supporting a more proactive approach to breast health.

If lung cancer is caught early, there is a 92% chance of survival. If caught later, lung cancer survival drops to just 15%. Chest X-rays alone are not enough.

4D Breast MRI can spot potential cancers that are far smaller and often 4-6 years earlier than standard mammograms, which is expected to dramatically increase survival.