Notice: Our vendor Nuance Communications, Inc. was impacted by the Progress Software security incident, which affected certain individuals' personal information. Click here to learn more.
Accessing Your Medical Records:
Login to your Patient Portal.
Click "View My Medical Records" on the home page.
Once you have been redirected to the Medical Records page, click "Request Your Medical Records".
Choose your method of delivery: Mail, Patient Pick-up*, or Electronic**.
*For "Patient Pick-up" delivery method, please allow 1 business day for turnaround time. 

**For immediate access to your medical records, please return to the 'Appointments' screen on the Patient Portal, select 'Share Images' and choose the 'Download Images' option.
Note: The portal will open in separate window, so you
may quickly alt-tab to view this instruction page.
Signing In:
Input your username (email address RMI has on file) and your password.

Forgot your password?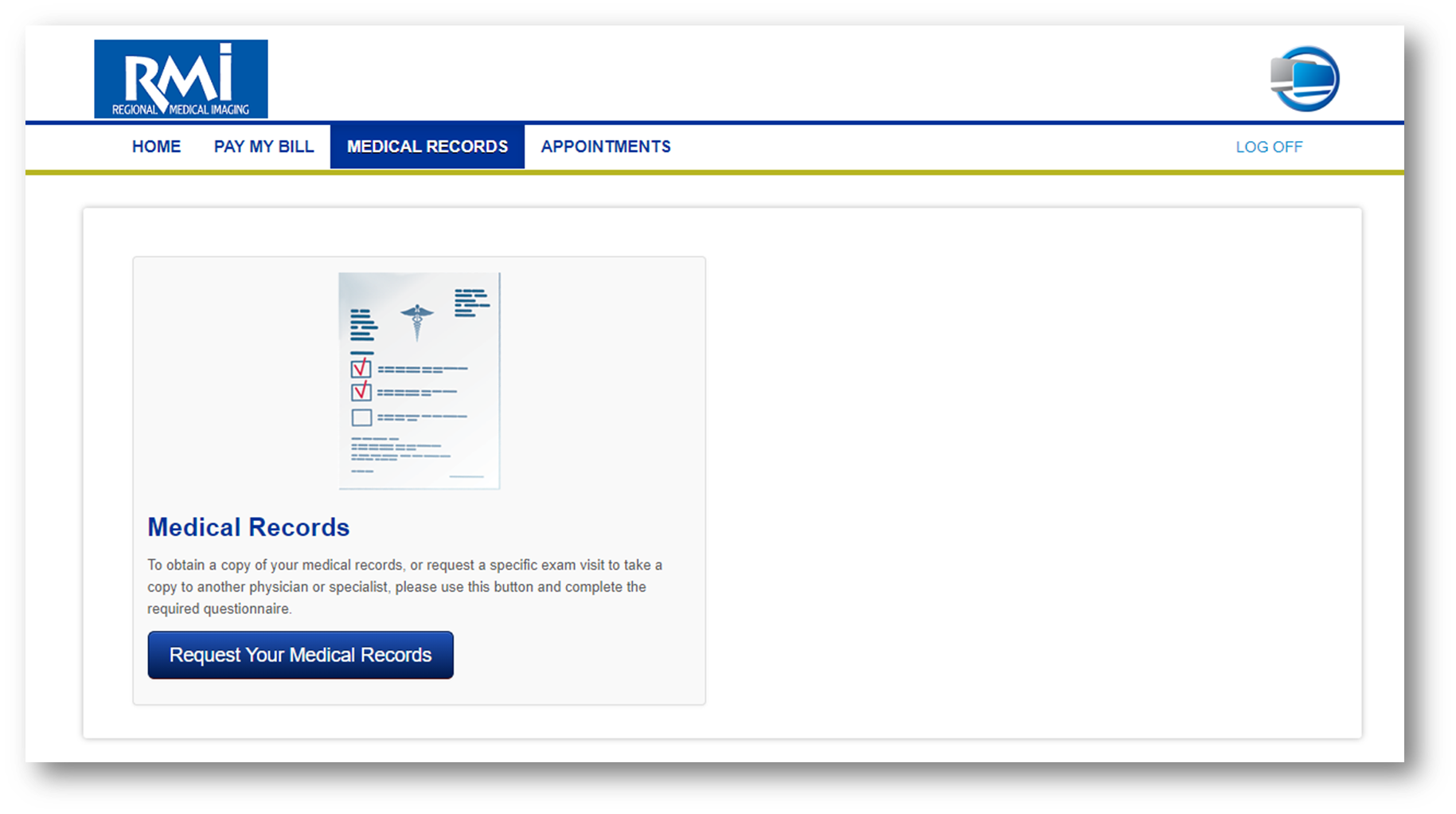 Click "Forgot Password".
Enter email address associated with your account.
Once confirmed, an email will be generated with a link to reset your password.
Don't have an account?
Click "Request an account".
Fill out the form (using email RMI has on file).
Once established, you will receive an email confirmation.