Randy D. Hicks, M.D., M.B.A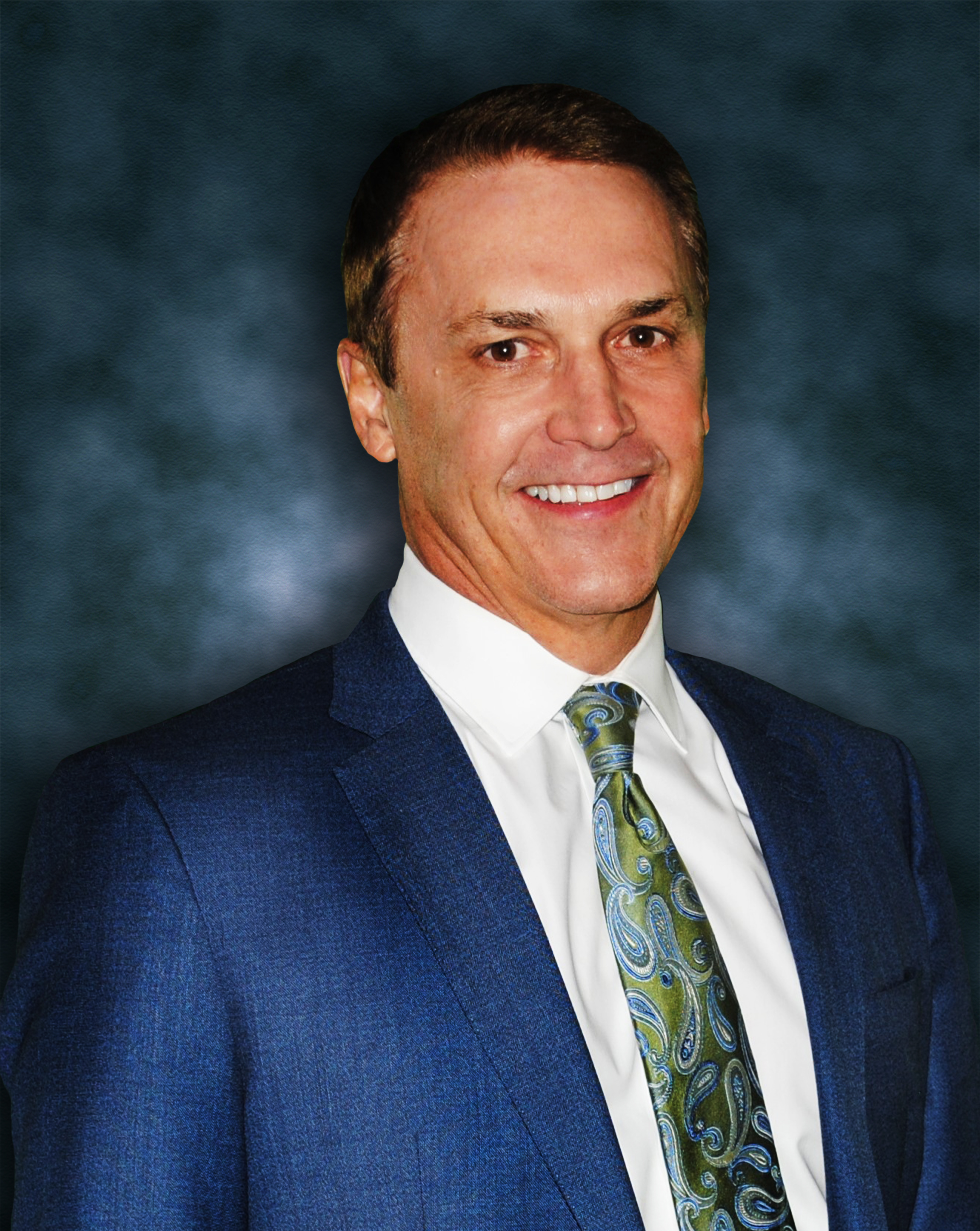 Randy D. Hicks, M.D., M.B.A.
Dr. Hicks, co-owner and CEO of RMI, is a distinguished expert on women's imaging who has co-authored several medical journal articles on topics related to imaging for breast cancer. He also has special interest and expertise in parathyroid and thyroid imaging, interventional breast biopsy procedures, and product development.
He is a committed advocate for women's healthcare, especially for breast cancer prevention, early detection, and treatment. Dr. Hicks works closely with medical colleagues to encourage multidisciplinary, best-practice approaches to care. This includes such efforts as establishing local "tumor boards" that bring together radiologists, surgeons, oncologists, and other physicians from leading health systems and practices in the region.
He serves as a thought leader and spokesperson for the role of information technology in enhancing the quality and efficiency of health care. He led RMI's efforts as the first radiology practice to achieve Meaningful Use (electronic health records) implementation.
A graduate of Michigan State University's College of Human Medicine, Dr. Hicks completed a residency in diagnostic radiology at Michigan State University Affiliated Hospitals, and was board certified by the American Board of Radiology in 1989. After joining RMI in 1989, Dr. Hicks also earned an MBA enabling him to direct the seven-office, 130-employee organization and better serve his patients and the community.
His leadership role also includes service on various boards and advisory committees including:
Michigan Radiological Society

 (Board of Directors), Co-chair of the Finance & Budget committee and Chair of the Automation & Technology committee

Hologic

, a manufacturer of diagnostic and medical imaging equipment focused on women's health

Merge Healthcare

 (advisory), a leading provider of enterprise imaging and interoperability solutions in radiology, cardiology, and orthopedics

The State Bank

 (Board of Directors), a local financial institution based in Fenton

Fentura, Inc.

 (Board of Directors), parent company of The State Bank
MBA: 1997, Program and Integrative Management, Michigan State University, The Eli Broad Graduate School of Management
Board Certified: 1989, American Board of Radiology
Residency: 1985–1989, Michigan State University Affiliated Hospitals (Chief Resident 1987–1988)
Internship: 1984–1985, Michigan State University Affiliated Hospitals
Medical School Education: class of 1984, Michigan State University, College of Human Medicine
The lifelong Michigan native completed his undergraduate degree at Kalamazoo College.
David A. Strahle, M.D.
David A. Strahle, M.D.
Dr. Strahle's early in aviation, beginning in 1965, led to his becoming an avid pilot and flight instructor. By the age of 21, he had already taught hundreds of people to fly in the Flint community. Expanding on his extensive aviation background, Dr. Strahle graduated cum laude with a degree in aerospace technology in 1972, which included studies in aeronautics and advanced computer systems. During his senior year, his research paper won first place at the American Institute of Aeronautics and Astronautics (AIAA) Research Forum. It presented a new concept for identifying and tracking thunderstorms, which was installed nationwide in 2000. As discussed below, this research paper would have an impact later in his medical career.
His background eventually led to an upper level position with IBM, through which he earned an equivalent Master's Degree in 1974. He was assigned to IBM's largest commercial account, the Chevrolet Motor Car Division of General Motors, where his responsibility included all 23 Chevrolet Manufacturing Plants.
Subsequently, the field of medicine caught his interest, and he left IBM to return to pre-med courses, in which he achieved a 4.0 grade point average. He entered medical school as the first student to be accepted in his class of 100 positions. During medical school, he continued to teach flying at the Lansing Community College Aviation Center.
Michigan State University's Medical School is unique. The first two years are on the MSU campus in Lansing, and the last two years are off-site at one of five locations in Michigan. Dr. Strahle chose to complete the last two years of his medical training in Flint. This included rotations through all three of Flint's hospitals, working with most of the community physicians. In his first year following medical school, he completed an internship at McLaren General Hospital in Flint, rotating between internal medicine, radiology and surgery.
Near the end of his internship year, Dr. Strahle was approached by Michigan State University with a proposal to organize, initiate and operate a diagnostic radiology residency program in the Flint area. In the spring of 1982, he was the first and only resident in the newly developed Flint Diagnostic Radiology Residency Program. He developed and controlled most of the program, including the rotation schedule and the call schedule between all three of Flint's hospitals. This gave him direct one-on-one training with the instructors at the radiology department of Michigan State University.
Dr. Strahle passed his first written and oral boards (including the radiation section of the written boards) in the spring of 1985. As a new Board Certified diagnostic radiologist, he started his private diagnostic radiology practice at 2486 Nerredia Street in Flint, Michigan, in the fall of 1985. Blending his unique approach to the radiological problems facing the medical community (technological expansion of diagnostic radiology at a rapid pace) and his professional contacts within the community, the practice grew rapidly, acquiring first a radiology physician's assistant and, second, Dr. Randy D. Hicks, who in 1989 had completed the radiology residency program that Dr. Strahle started four years earlier.
The practice continued rapid growth to its current seven offices offering all imaging modalities allowed by the State of Michigan, including the acquisition of five (5) CONs (Certificate of Need) from the State of Michigan for the installation, over time, of three CT scanners and two MRI scanners. Dr. Strahle continues as an assistant clinical professor for the radiology department at Michigan State University, College of Human Medicine, and is currently President and Chairman of Regional Medical Imaging, PC.
In 2004 Dr. Strahle was notified of innovative Breast MRI research taking place on the West Coast. It was similar to Dr. Strahle's prior development of the above-mentioned advanced radar reports for the aviation community (these aviation reports are currently produced every hour by each of 140 radar sites across the country using the protocols established by Dr. Strahle).
Intrigued, Dr. Strahle developed an intense drive to develop 4-D (four-dimensional) breast MRI. For nearly a year, Dr. Strahle worked seven days a week on developing new protocols to markedly increase the ability to detect breast cancer at an early stage using MRI.
Under Dr. Strahle's direction, Regional Medical Imaging has had numerous other major achievements, many of which are listed below.
Regional Medical Imaging's Major Achievements
American College of Radiology Accreditations—62 certificates in all twenty-two (22) ACR categories, including: Breast MRI, Breast Ultrasound, Mammography, Stereotactic Breast Biopsy, Ultrasound Breast Biopsy, Cat Scan, Body MRI, Head MRI, Vascular MRI, MSK (musculoskeletal) MRI, Spine MRI, Planar and SPECT Nuclear Medicine, Brain PET, Oncology PET, General Ultrasound, OB/GYN Ultrasound, Vascular Abdominal Ultrasound, Cerebrovascular Ultrasound, Deep Abdominal Ultrasound and Peripheral Vascular Ultrasound.
Radiology group of choice to develop and operate Blue Care Network's staff model program. Flint, Michigan, Richard Gumper MD and Jack Mckenzie, MD, Administrators.
CareCore National site visit evaluation—100 out of a total possible score of 100.
First private radiology facility in Michigan—ACR awarded Breast Imaging Center of Excellence
First in Michigan to be approved by the Mammogram Medicare Screening Program.
First in Michigan, and second in the nation, ACR approved Breast MRI Imaging Center.
One of the first radiology facilities in Michigan to attest for Meaningful Use.
Member—Class A—Physician Quality Reporting system (PQR).
Recent Research Papers/Projects:
"Nodal Positivity in Breast Cancer Correlated with the Number of Lesions Detected by Magnetic Resonance Imaging versus Mammogram." Presented at the 53rd Annual Conference, Midwest Surgical Association.

"The Prognostic Value of Additional Malignant Lesions Detected by Magnetic Resonance Imaging versus Mammography." Presented at The American Society of Breast Surgeons, Chicago, IL.

"Routine Screening of Women for Occult Breast Cancer Using a Simplified Breast MR Protocol in Place of Screening Mammograms." Presented at the Radiological Society of North America (RSNA) Scientific Assembly and Annual Meeting, November 2012, Chicago, IL.

$1 million grant successfully acquired for Screening Breast MRI Initiative project, June 2009 to June 2011.

Independent Review Board approval of Screening Breast MRI Initiative—Prospective Trial Comparing Mammograms and MRI in Breast Cancer Screening.

ICE3 Clinical Trial – cryoablation of breast malignant tumors under ultrasound guidance. Ongoing.
PRODUCT DEVELOPMENT and ADVISORY POSITIONS –
MERGE Healthcare—national showcase site for PACS and RIS

Hologic, Inc.—MR guided breast imaging devices test site.

Siemens—test site for 3D vascular imaging workstations.

RBMA (Radiological Business Management Association)—three advisory seats.

Michigan State Radiological Society—one seat on the Board of Trustees.
Darius R. Gilvydis, M.D.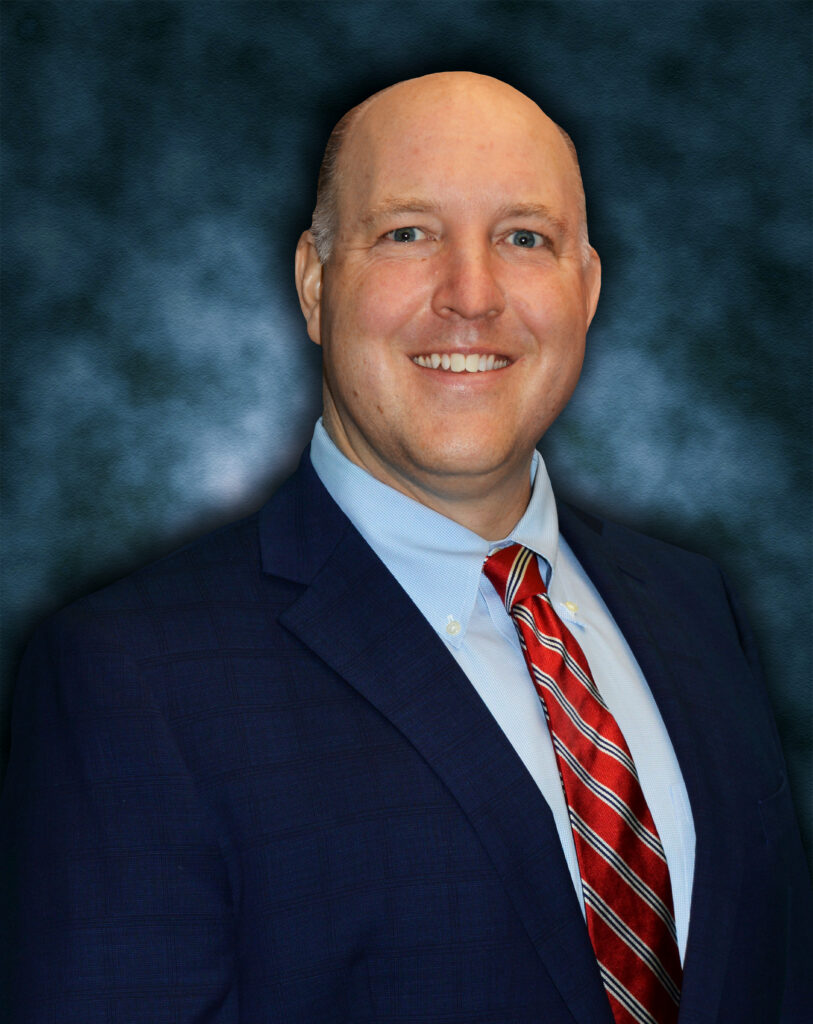 Darius R. Gilvydis, M.D.
Dr. Gilvydis has a passion for both technology and medicine, which is why his migration from chemical engineering (he earned a Bachelor's of Science at the University of Michigan) to medicine was a natural path. His ability to harness an engineering background with a compassion for people led to a specialization in radiology.
The doctor sees radiology as a cutting-edge field, at the forefront of medicine, as it is involved in all aspects of patients care: detection, diagnosis, and treatment. Today, his goal within the sub-specialty of women's care is to improve the technology to increase detection of breast cancer earlier to improve patients' lives.
The doctor comes to RMI after 12 years as medical director of breast imaging and a body imaging specialist at Naperville Radiologists S.C. of Naperville, Illinois.
He joined RMI seeing it as a pillar of the community, with university-grade doctors available in an outpatient setting allowing patients to get world-class care. The company has a dedication to quality, technology, and personnel dedicated to patients, he adds.
Returning to Michigan from Illinois, Dr. Gilvydis enjoys exploring with his family and getting to know local communities, and engages in many outdoor activities including golf, tennis, and platform tennis.
Board Certified:
2007 American Board of Radiology
Fellowship:
2007-2008 Breast imaging, breast biopsies, body imaging, Yale University School of Medicine, New Haven, Conn.
Residency:
2007 Diagnostic radiology, St. Joseph Mercy, Oakland, Mich.
Internship:
1999-2000 Oakwood Hospital, Dearborn, Mich.
Medical School Education:
2002 Michigan State University College of Human Medicine, Lansing, Mich.
Dennis Vollman, D.O., FAOCR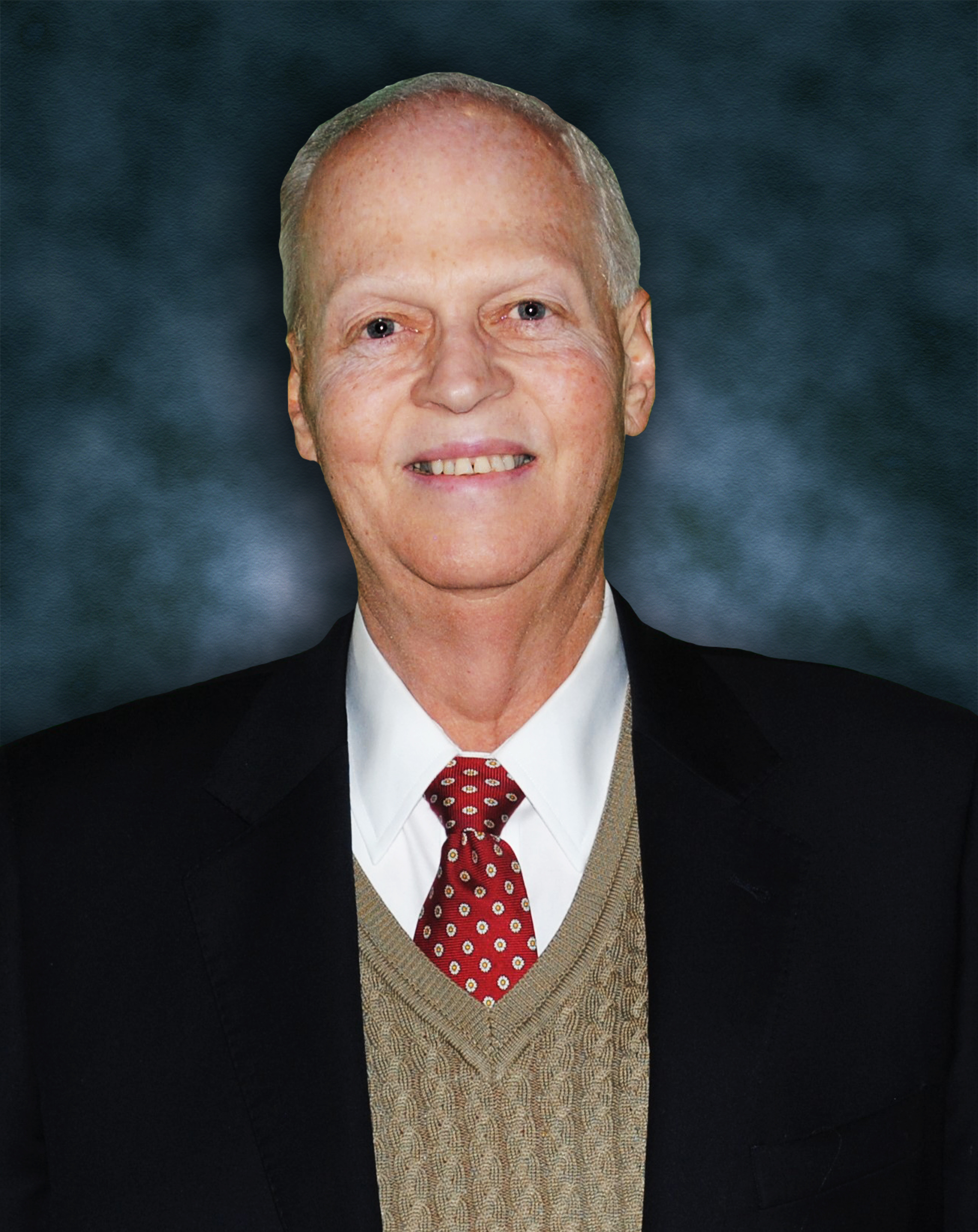 Dennis Vollman, D.O., FAOCR
Dr. Dennis Vollman's passion for how things work led him to a lifelong career in radiology. Upon completing dual bachelor's degrees in chemistry and applied mathematics/computer science, a friend convinced him to take a class in anatomy and physiology, leading to an interest in medicine.
While attending Michigan State University (and considering a career as an internist), his future wife introduced him to radiology. That specialty was the perfect combination of biology and engineering – a way peer into how the body works.
Dr. Vollman's career in radiology was fruitful. His work tenure includes time at Garden City Hospital, Oakwood Hospitals, Riverside Radiology Specialists, and Southgate Radiology. He acquired and ran Southgate Radiology in 2008, before selling it to RMI in 2018.
Multiple appointments and honors have hallmarked his career, including induction as a fellow in American Osteopathic College of Radiology (AOCR) in 2004, working as department head or chief resident at many of hospitals he worked at, and serving 10 years on the American Osteopathic Board of Radiology (AOBR) – two of those years as its chairman.
He is especially proud of serving 25 years as a radiology residency director. He sees that work with the 50 doctors he mentored as his legacy.
In his off hours, Dr. Vollman pursues a love of golf, working hard to get in 100-plus rounds each year.
He sees RMI's approach to outpatient radiology reflecting the values he promoted at Southgate Radiology — an emphasis on personal service to patients and working as the "doctor's doctor" for referring physicians. The future looks bright, he adds, with ever-evolving technology such as artificial intelligence to assist – but not replace – the work of radiologists.
Board Certified:
1984 American Osteopathic Board of Radiology
Residency:
1980-1983 Oklahoma Osteopathic Hospital and Detroit Osteopathic/Bi-county Community Hospitals
Internship:
1979-1980 Detroit Osteopathic Hospital, Detroit, Michigan
Medical School Education:
1976-1979 Michigan State University College of Osteopathic Medicine, East Lansing, Michigan
Gina M. Fundaro, M.D.
Gina M. Fundaro, M.D.
A lifelong native of Michigan, Dr. Fundaro joined RMI in January 2021, after serving as senior staff radiologist at Henry Ford Hospital.  She was also the site director of the Henry Ford Fairlane Breast Center. Prior to this, she worked at the Alexander Walt Comprehensive Breast Center of the Karmanos Cancer Institute from 2005 to 2007.  She specializes in breast imaging and breast interventional procedures.
Her passion for women's healthcare arose while in college following her grandmother's death from preventable breast cancer. It highlighted the need to catch breast tumors early, spurring her to enter radiology and help women fight the disease.
Dr. Fundaro's connection to RMI includes training former RMI breast imaging radiologists Drs. Khan and Krizmanich while breast imaging fellows at Henry Ford Hospital. She cites the active involvement of RMI's radiologists with patients and their physicians as inspiring her to join the company.
Dr. Fundaro, married with children, enjoys athletics – running through the woods during early mornings, biking, yoga and participating in triathlons or marathons.
Board Certified:
American Board of Radiology 2004
Fellowship:
2004-2005 Breast Imaging Fellowship, Henry Ford Hospital, Detroit, Mich.
Residency:
2000-2004 Diagnostic Radiology, Henry Ford Hospital, Detroit, Mich.
Internship:
1999-2000 Oakwood Hospital, Dearborn, Mich.
Medical School Education:
1999 Wayne State University School of Medicine, Detroit, Mich.
John P. Dobson, M.D.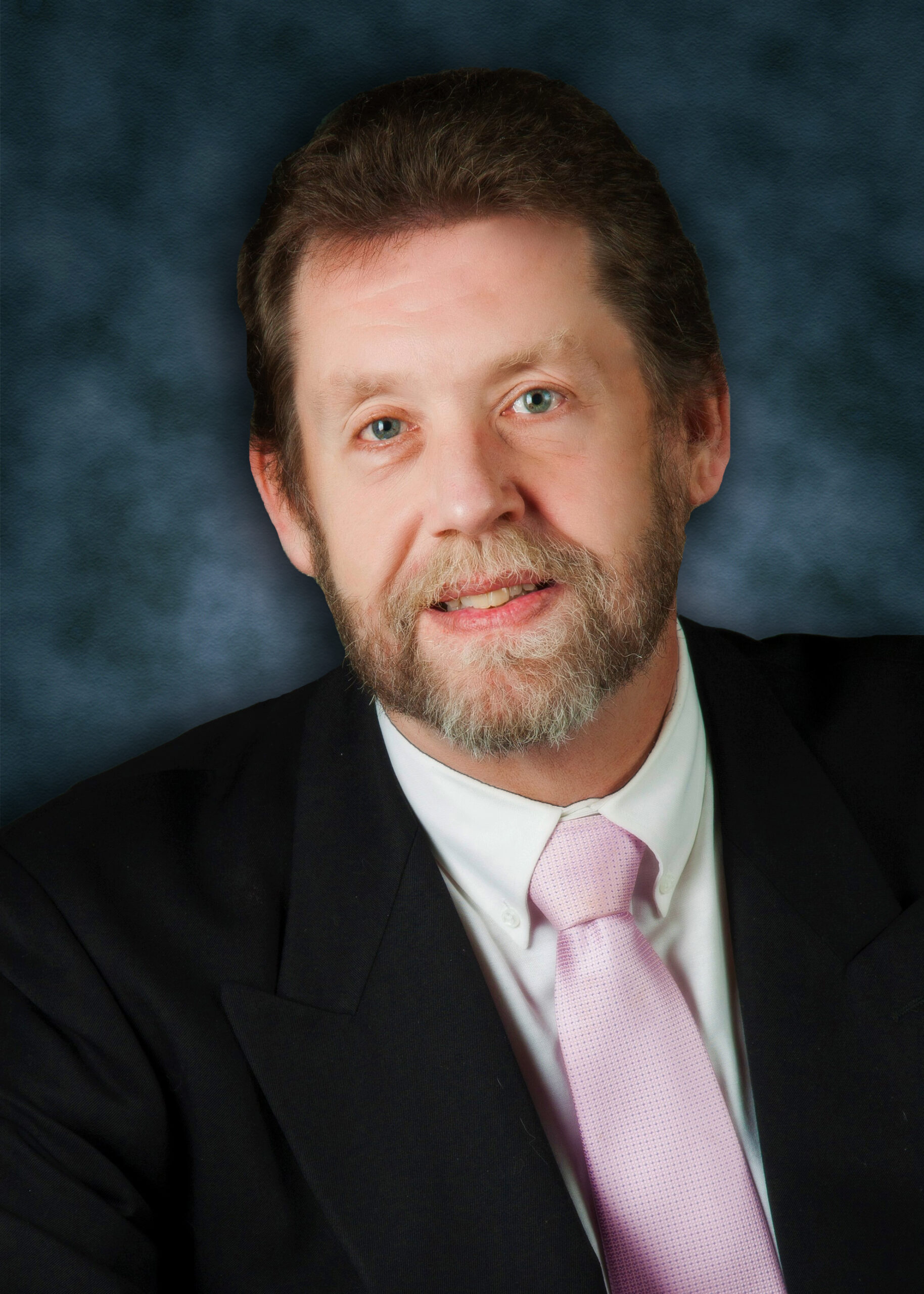 John P. Dobson, M.D.
Board Certified:
American Board of Radiology 1993, National Board of Medical Examiners 1988
Residency:
1989-1993 Diagnostic Radiology, Michigan State University Affiliated Hospitals of Flint, Flint, Michigan (Chief Resident 1992-1993)
Internship:
1988-1989 Michigan State University Affiliated Hospitals of Flint, Flint, Michigan
Medical School Education:
1984-1988 Medical College of Wisconsin, Milwaukee, Wisconsin
Miriam D. Pellerito, M.D.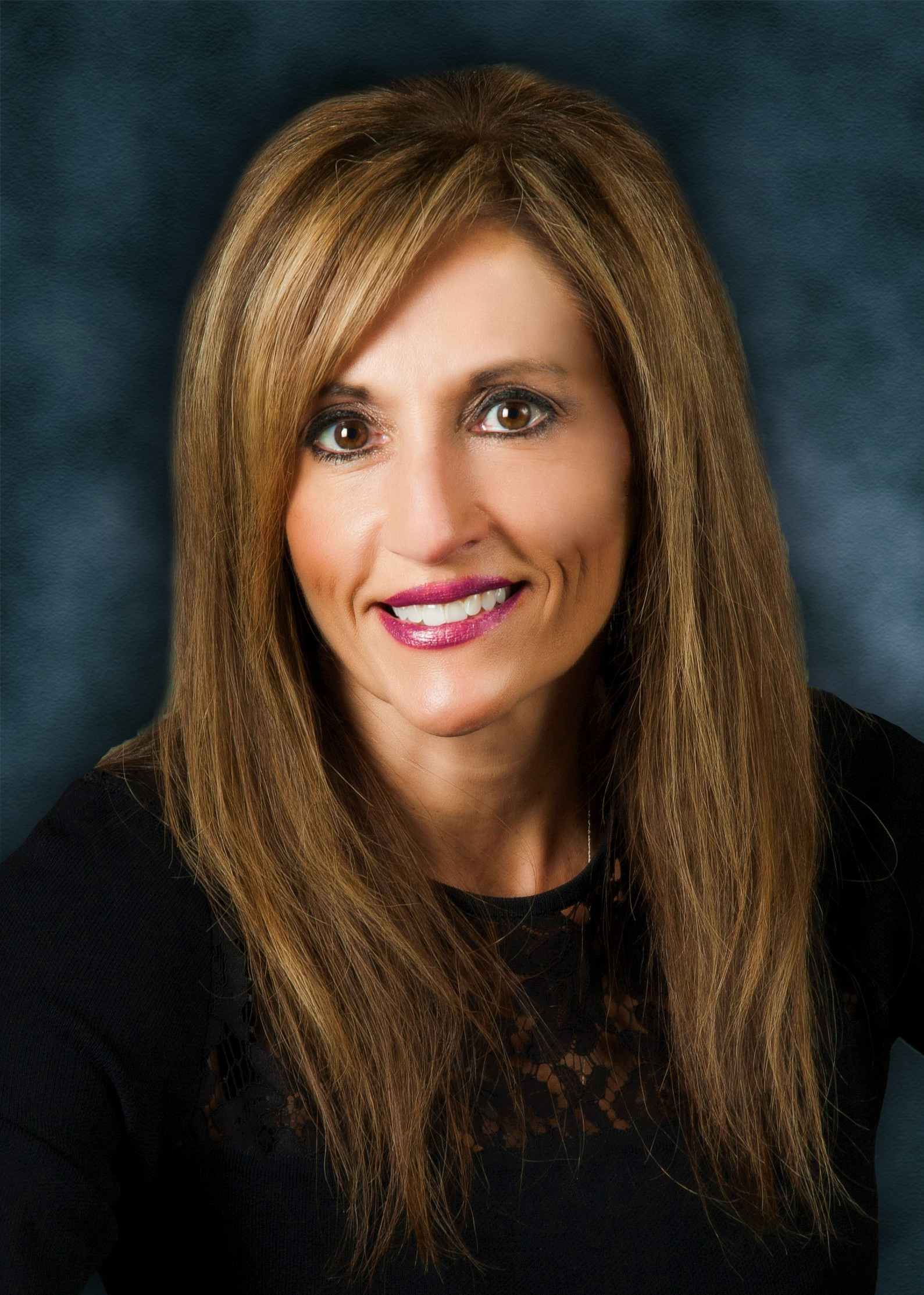 Miriam D. Pellerito, M.D.
Board Certified:
American Board of Radiology 1995
Residency:
1990-1994 Diagnostic Radiology, Michigan State University Affiliated Hospitals of Flint, Flint, Michigan
Internship:
1989-1990 Michigan State University Affiliated Hospitals of Flint, Flint, Michigan
Medical School Education:
1985-1989 University of Iowa College of Medicine, Iowa City, Iowa
Kristin Krizmanich-Conniff, M.D. Women's Imaging Center
Kristin Krizmanich-Conniff, M.D. Women's Imaging Center
The Kristin Krizmanich-Conniff, M.D. Women's Imaging Center was named as such in 2020 to honor of the late radiologist and her impact on the lives of thousands of women in mid and southern Michigan. Her dedication to diagnosing breast cancers in early stages was her passion and she undertook it with grace, warmth and a bright smile. 
At RMI, she was involved in the development of the Screening Breast MRI program as well as monthly multidisciplinary meetings to discuss cancer patient cases. She was also instrumental in RMI's continual drive to adopt the latest breast imaging technology. Dr. Krizmanich-Conniff was passionate about the quality of care our patients received and was instrumental in leading our team in quality standards.  
Her spirit will live on through the work and dedication of the team working at the center.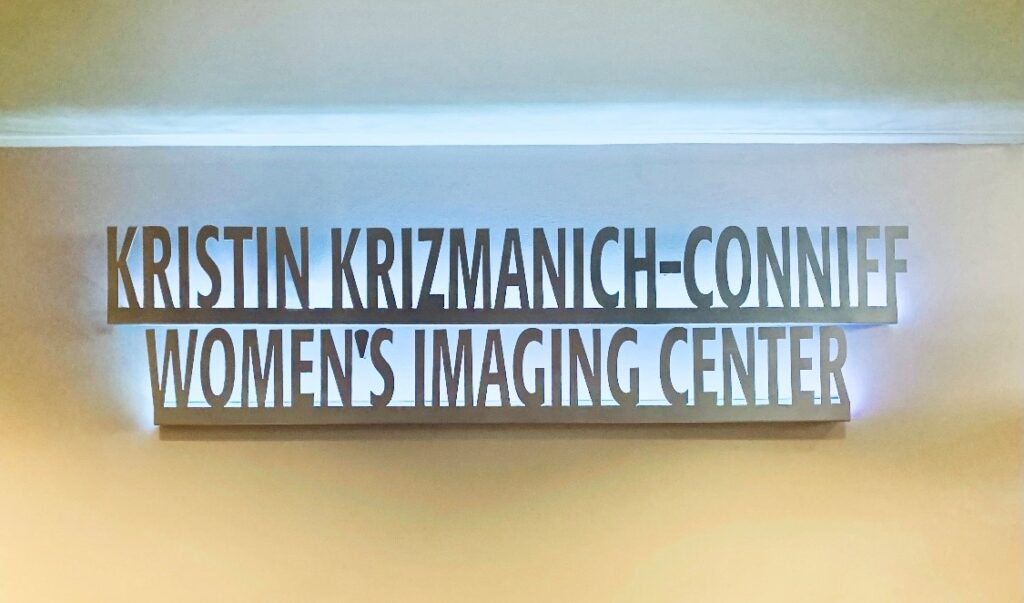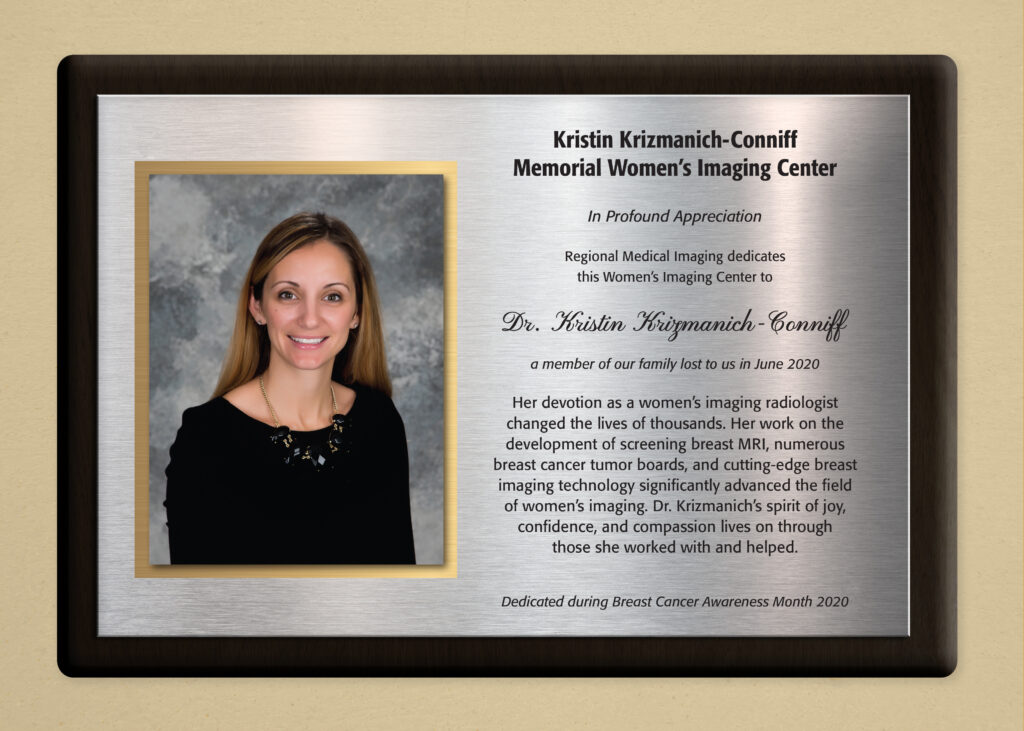 Pictured above: Kristin Krizmanich-Conniff Women's Imaging Center Signage                   Pictured above: Memorial Plaque that hangs in the
                                                                                                                                                   Kristin Krizmanich-Conniff, M.D. Women's Imaging Center