Board Certified: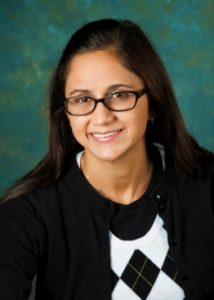 American Board of Radiology
Fellowship:
Breast/Body Imaging at University of Michigan Hospital, 2011-2012
Residency:
Diagnostic Radiology, University of Michigan Hospital, 2007-2011
Internship:
Transition Year, Henry Ford Hospital, 2006-2007
Medical School Education:
Wayne State University School of Medicine, 2002-2006
Dr. Yilmaz comes to us from the department of radiology at Karmanos Cancer Institute in Detroit, where she has worked since 2012. There, she was medical director for breast imaging since 2016.
Dr. Yilmaz's imaging experience includes Digital Mammography; 3D Digital Tomosynthesis; Ultrasound; Breast MRI; Molecular Breast Imaging; CT Chest/Abdomen/Pelvis; Stereotactic, Ultrasound, MRI Guided Biopsy; Ultrasound-Guided Cryoablation of Fibroadenomas; Ultrasound-Guided Fine Needle Aspiration Thyroid Nodules; Ultrasound-Guided Paracentesis and Thorocentesis; Image Guided Wire Localization.
Dr. Yilmaz has conducted clinical teaching of Wayne State Radiology residents since 2012, and has also lectured at the University of Michigan. Her researched work includes evaluation of a new ultrasound breast scanner and cryoablation of low-risk breast cancers. She lectured as a keynote speaker in emerging and novel technologies in breast imaging at ARRS meeting in Toronto in 2015.