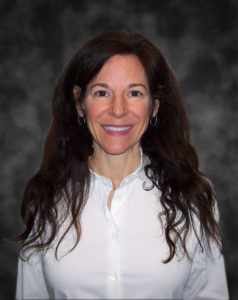 Dr. Pina Finazzo, founder and former owner of Contemporary Imaging Associations PC of Novi, is an alumni of Michigan State University and attended medical school at Kirksville College of Osteopathic Medicine in Missouri.
She completed her internship and residency at Michigan State University, and served as chief medical intern and chief radiology resident at Henry Ford Hospital Riverside in Trenton, Mich. She then served as associate radiologist and residency program director for Garden City Hospital, Garden City, Mich. before joining then purchasing Contemporary Imaging in 2002 upon the retirement of the former owners.
Dr. Finazzo also opened an office in Trenton, Mich., in 2006. It had been a dream of hers to open a practice in the Trenton area. She sold that practice to Oakwood Hospital in 2013.
She joined the Regional Medical Imaging family in February 2016.
Credentials: Certified by the American Osteopathic Board of Radiology; active member of MOA, MAOPS, ACCR, AOA; owner/founder of Contemporary Imaging Mobile LLC which leases mobile MRI services to facilities in Metro Detroit.
Specialties:  DEXA, mammography, cardiac imaging, virtual colonography.
Dr. Finazzo is an avid athlete who competes in mountain bike races and triathlons and is deeply interested in non-profit charitable work.