Southgate Radiology is now part of Regional Medical Imaging.
Services performed: Bone Densitometry, CT, Fluroscopy, Interventional Radiology, Digital Mammography, MRI, Nuclear, Ultrasound, Ultrasound-guided Biopsies, Vascular Imaging, and X-ray.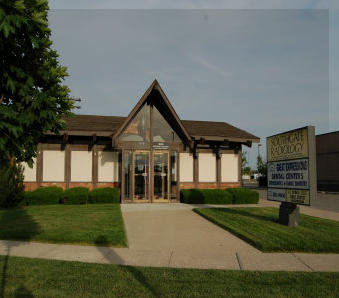 Regional Medical Imaging, P.C
15300 Trenton Road
Southgate, MI 48195
Finding Us: Located on the west side of Trenton Road, just south of Eureka Road.
Hours:
Monday 8:00 a.m.–5:00 p.m.
Tuesday 8:00 a.m.–5:00 p.m.
Wednesday 8:00 a.m.–5:00 p.m.
Thursday 8:00 a.m.–5:00 p.m.
Friday 8:00 a.m.–5:00 p.m.
Saturday & Sunday (MRI exams by appointment only)
Schedule an Appointment: (734) 281-6600
Fax: (734) 281-7481
Billing: (810) 244-3871
Film Pickup (24 advance notice): (810) 732-1846