Services performed at the Royal Oak location: CT, Digital Mammography, MRI, Ultrasound, Ultrasound-guided Biopsies, and X-ray.

Regional Medical Imaging, P.C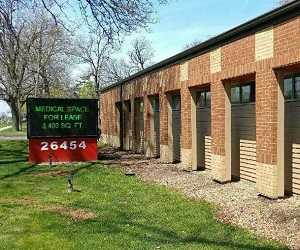 26454 Woodward Ave., Suite A
Royal Oak, Mich. 48067
Finding Us:
The RMI Royal Oak office is between I-696 & 11 Mile Rd.
Hours: Monday to Friday 7:00 a.m.–10:00 p.m., and 8:00 a.m.–4:00 p.m. Saturday.
Walk-ins are available for X-ray exams. Please call for the best available hours to ensure you are seen in a timely manner. Remember, a doctor's order is required for X-ray exams.
Schedule an Appointment: (248) 543-7226.
For your convenience, we're available to schedule appointments from 6 a.m.–10 p.m.

Fax: (248) 399-7226
Billing: (810) 244-3871
Please call 24 hours in advance for film pick-up (810) 732-1846.