Services performed at: Lennon Rd-Flint and Novi
3D Mammograms (Tomosynthesis)
3D Mammography (Tomosynthesis) is a low-cost exam designed to provide better imaging exams for women with dense breast tissue or other factors. We are the first to offer 3D Mammograms (Tomosynthesis) in Genesee County, and are pleased to offer it in the Metro Detroit area as well. Download our 3D mammogram flyer.
How 3D Mammograms (Tomosynthesis) Works
Like the UltimateMamm®, 3D mammograms work by using x-rays to create an image of the inside of the breast. However, it does this by creating three-dimensional (3D) images. While standard mammograms create two-dimensional (flat) images, 3D mammograms (Tomosynthesis) creates a circular image which can be viewed from many angles.
In either case, breast cancer or possibly pre-cancerous nodules will show up as irregular white areas ('shadows') on the recorded image.
Is it Better Than a Mammogram?
There are many reasons 3D Mammogram (Tomosynthesis), being a newer exam, has advantages. It does not cause breast tissue to overlap, possibly obscuring problems within the overlapped tissue. Also,  it takes multiple images instead of just two as with a mammogram, which only takes a top and side view. The 3D view makes it easier for our radiologists to see problems within the breast.
Why is it Better for Women with Dense Tissue?
For women with dense breast tissue, detecting issues on a standard 2D mammogram is problematic. 3D Mammograms (Tomosynthesis) provides better images, so radiologists can more readily spot problems. Your physician will work with you to determine the best imaging exam to use.
Further Enhancement with CESM
Along with the 3D Mammogram, your doctor in consultation with our radiologist may order a Contrast-Enhanced Spectral Mammogram (CESM). It is a mammography exam utilizing an injection of contrast. The contrast will help further highlight any areas of concern.
An expert's opinion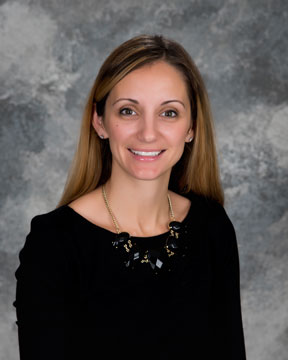 Dr. Kristin Krizmanich, a leader in women's imaging at RMI, sums up 3D Mammograms (Tomosynthesis) in this way:
Tomosynthesis makes the greatest difference when used in women with dense breasts, often lowering the number of women that will be called back from their screening mammograms.
RMI has been the leader in breast imaging for years, and we are very comfortable performing and interpreting each women's unique case. We work diligently to bring these modalities to the general screening population, and give each woman a tailored approach to best fit her profile (breast density, risk factors, etc.)"
What Makes RMI's Service Unique?
RMI has always been a leader in women's imaging, and adoption of 3D Mammograms (Tomosynthesis) is no exception. We are the first to offer the exam in Genesee County, and are pleased to offer it in the Metro Detroit area as well. Our team of women's imaging experts are leaders in the field of women's medical imaging, so you can be assured that the best radiologists are creating your report. The team includes:
The Day of your Procedure
Do not wear deodorant, lotion, or powder. Wear a two-piece outfit. You may have a light breakfast or snack before your procedure, and it's good to be well-hydrated. The exam takes less than seven minutes.
Cost of the 3D Mammogram
2D mammograms for screening purposes are annually covered by insurance. The addition of tomosynthesis may be covered by some insurances, but if not it is $60.00 for patients.
Learn  more
You can call to learn more about 3D Mammograms (Tomosynthesis) and its pricing – our friendly staff is here to help. Contact us using this form, or call today.
Resources
Download printable resources for additional information