Is tomosynthesis right for you when it comes to mammography? Tomosynthesis, also known as 3D mammography or digital breast tomosynthesis (DBT), is a relatively new radiology procedure. This page explains what tomosynthesis is, how it differs from breast magnetic resonance imaging (MRI), and why our radiologists recommend breast MRI exams for some patients.
Overview of tomosynthesis
Tomosynthesis, approved by the Federal Drug Administration in 2011, takes images for mammography by utilizing a series of x-ray images or 'slices' to create a 3D image of the breast. It is cited to have superior breast cancer detection capabilities (between 10% and 30 %) over regular 2D mammograms. It is still technically an x-ray – or in this case a series of x-rays.
Although rising in popularity over 2D mammograms, we believe that for some patients (notably those with dense breast tissue), a breast MRI is a preferable follow-up study to tomosynthesis.
The cancer detection rate using a 2D mammogram plus tomosynthesis is only 8 per 1000 women, whereas a mammogram plus MRI is 16 per 1000¹.
Our UltimateMamm® is designed to give doctors a more comprehensive overview of breast health – and it is those findings (notably the Gail Score and breast density numbers) that may prompt our recommendation for a breast MRI.
RMI's case for Breast MRI over tomosynthesis
Regional Medical Imaging advocates MRI over tomosythesis, especially for patients with dense breast tissue. There are a number of reasons:
Tomosynthesis is a newer study (since 2011), whereas breast MRI has been around significantly longer. This means radiologists at RMI have many years of experience with breast MRI exams.

There is more radiation with tomosynthesis (roughly double) as it uses a standard 2D mammogram in conjunction with a 3D tomosynthesis exam. Breast MRI scanners do not use radiation, instead relying on magnetic fields to create images. Read more about breast MRI.

Breast MRI produces not only clear images (see image) but also gives information about the physiology of breast tissue. This is crucial for diagnosis, and simply put, the images from a breast MRI exam are far superior – and may detect cancer up to six years earlier than mammograms. Although tomosynthesis has better sensitivity than a 2D mammogram, it has far less sensitivity than a breast MRI.
Price vs. Superior Imaging
2D mammograms for screening purposes are generally covered by insurance. The addition of tomosynthesis may be covered by some insurance, but if not it is charged to the patient.
Screening breast MRI at this time is not an exam covered by insurance. However, the rate for a screening breast MRI at Regional Medical Imaging is $395, and is only recommended every other year. (A yearly 2D mammogram is still recommended). This is an excellent value for a superior imaging modality in dense-breasted patients.
An expert's opinion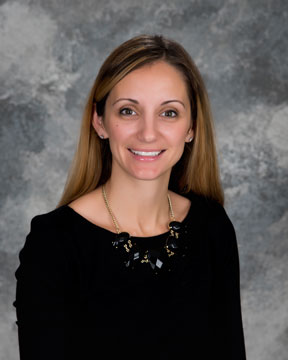 Dr. Kristin Krizmanich, a leader in women's imaging at RMI, sums up breast tomosynthesis vs. breast MRI in this way:
"Although studies evaluating breast tomosynthesis have shown positive results, there is much variability in the results and currently no consensus on the protocol that should be used (how many projections per breast, etc.) Therefore, the added radiation is quite variable from one institution to another.
Tomosynthesis makes the greatest difference when used in women with dense breasts, often lowering the number of women that will be called back from their screening mammograms … however, at RMI, this sub group of patients are routinely offered screening breast ultrasound or breast MRI (a decision made with their primary care doctor).
RMI has been the leader in breast MRI for years, and we are very comfortable performing and interpreting these cases. We work diligently to bring these modalities to the general screening population, and give each woman a tailored approach to best fit her profile (breast density, risk factors, etc.)"
¹ Centers for Disease Control, "Screening Young Women for Breast Cancer," Maxine Jochelson MD