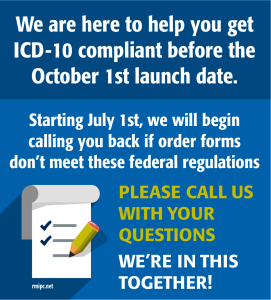 Your ICD-10 Headquarters!
RMI is here to help you, our referring physician offices, understand the aspects of ICD-10 as it relates to radiology referrals.
We will be posting to this page our handouts, flyers, and other information to help you understand ICD-10 and what our requirements will be. Please check this page often for updates and further information. We highly suggest bookmarking it in your browser for quick reference.